When you own a vehicle, finding a parking space is too often a source of stress and time waste. Similarly, when managing a parking lot, a high occupation rate is the key to profitability, but too many spaces often remain empty. Smart Parking technologies aim to make these inconveniences disappear for both users and managers. But how does it work and what are the real interests? Let us explain…
With Smart Parking, finding a parking spot has never been so easy.
As the name suggests, Smart Parking is a concept of intelligent parking and not just a space to park. To put it simply, Hesion's EasySpot solution allows for the detection of parking spots, thanks to Spotcams cameras that monitor the occupation. This provides information such as whether the space is free or not, how long it has been occupied, the license plate of the parked vehicles, and – if connected to the parking meter system – whether the user has exceeded the permitted parking time.
Linked to connected software solutions, all this information also makes it possible to manage the occupancy rate of these spaces, by signaling those that are free to people looking to park in that area. In other words: you will never have to drive around endlessly looking for a parking space again, as the available spots will be indicated on your Smartphone.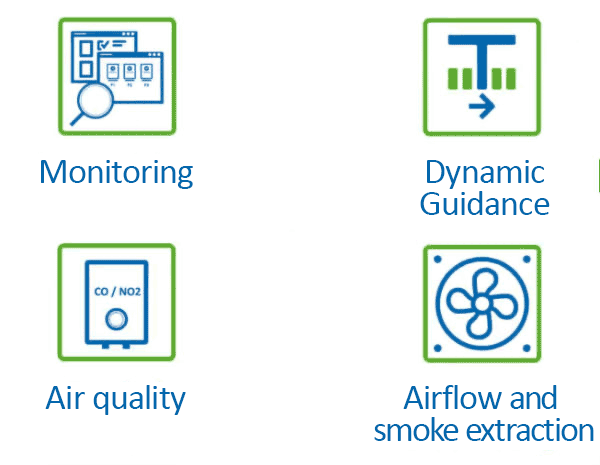 Why is Smart Parking the future?
Apart from the practicality for users, this technology is a real opportunity for large cities that are sorely lacking in parking spaces, especially in densely populated urban area (such as in shopping, tourist or densely populated areas). As far as paid parking is concerned, this technology makes it possible to maximize the profitability of spaces, since empty spaces are quickly reoccupied.
And when it comes to underground parking management, optical counting combined with connected solutions (such as Smartphone applications) provides real convenience. Add to this technologies as vehicle guidance or license plate reading for vehicle identification, and parking becomes a simple formality: convenient for both the users and parking managers. Saving time, fuel, and lowering the carbon impact.
If we take into account the human factor, knowing almost instantly the number and location of free parking spots, and telling ourselves that we are going to save time on this burden, is a big stress reliever. And in the city, where city life is already stressful enough for many reasons, being able to reduce these stress factors is a real godsend.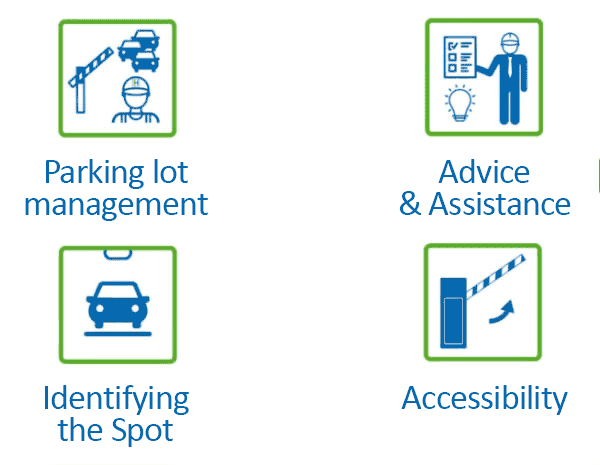 Hesion, leader of Smart Parking
In this pain of vacant parking spot for far too long, Hesion offers you the benefit of its market-leading expertise. Whether it's optical counting, automatic guidance of your vehicle, or even the detection and pollution management in parking lots. Our recognized know-how guarantees you a professional service in the fields of license plate reading, Smart Parking management, but also air quality control, and gas detection in confined areas. Your customers will be able to entrust you with their vehicle with complete peace of mind!
To request a quote, you can contact us by clicking on the small envelope at the bottom right of this page.